Pompeii tops the list of sights that many families want to see during a first-time trip Italy. However, depending on your itinerary, it's sometimes a challenge to get there from other popular destinations in Italy, like Venice and Florence, both of which are also typically at the top the list of places families want to see.
Unless you're planning to stay in or around the Amalfi Coast or Naples, Pompeii is simply too long of a day trip for most kids.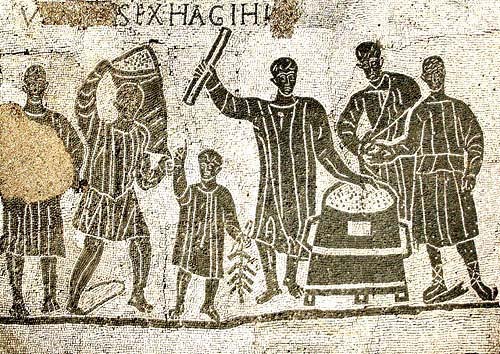 photo credit: ostia-antica.org
If an ancient Roman city is on your bucket list, then I typically recommend a visit to Ostia Antica, which is easier to get to. Ostia was ancient Rome's seaport, and it's just a short 30 minute train ride from the city center.
So why don't more families choose to visit? Today's blog post,
Ostia with Kids
, from Context Travel's founder Paul Bennett, will perhaps help provide the right amount of inspiration.
Getting there is easy: From Rome's center: head to "Piramide" station, located on the Metro Line B. From here, change lines to pick up the frequent service Roma-Lido state railway line, then get off at the "Ostia Antica" stop.
As a travel partner of Context Travel, Family Friendly Italy can help you
book this tour
, plus other kid- and family-friendly activities and accommodations throughout Rome and Italy.
Questa foto di
Ostia Antica
è offerta da TripAdvisor.